Happy July all!
- It's Fourth of July, and yesssss... I STILL love fireworks! I am still a big kid about it, and I write this same line every year, lol - so I will spare you my obnoxious and childish behavior! But I will also add that since September 11, I truly am more aware and appreciative of what our country represents, and very grateful for the people who protect it to this very day. Independence day is more meaningful to me. And of course, I will be celebrating the Fourth of July with family and friends in the evening, but I will be accepting calls during the earlier part of the day.

- If you would like to meet me, I will be doing live entertainment again this year at the Pittsburgh Renaissance Festival, at the "So Sayeth the SootherSayer" booth, as an Astrologer and Card Reader, as well as an Advisor to the Kings! This engagement will keep me busy for a few weekends. AND unavailable for any Saturday readings from August 23 until September 28. When the festival is over in October, I will become available once again on Saturdays.

- My hours have been extended, as I am organizing my home life and professional life better (Thanks to Saturn in Virgo) - and you can now reach me Monday through Saturday from 11am until 7pm, on eastern standard time. As other mothers out there will understand, there is an additional pressure of being a working mom and trying to take care of yourself, and your family too. I am re-adjusting my life, as I am weaning myself away from the domestic life, and getting a little more time for me, as my adorable Leo son is growing up into a fine, young man - who is busy with driving, working, his girlfriend, and making his life into life. He also has a birthday at the end of this month, and sending many blessings his way! Happy birthday Love! (We have a loving Cancer Sun and a sensitive Cancer moon right now, so excuse me while I get a little mushy over my boy, lol.)




Words to Consider from Cancer the Crab, and other sensitive souls..



"It isn't that 'I don't know'.... it's just that you wouldn't understand if I told you."

"My biggest weakness is my sensitivity. I am too sensitive a person. " Mike Tyson

"I understand with love comes pain, but why did I have to love so much?"

"There is a special bond between twin soul mates--unconditional love, respect for each other, bringing out the best in each other, and highly compatible."

"God, When I was alone, and had nothing, I asked for a friend to help me bear the pain. No one came, except God. When I needed a breath to rise, from my sleep, No one could help me.. except God. When all I saw was sadness, and I needed answers, No one heard me, except God. So when I'm asked.. who I give my unconditional love to? I look for no other name, except God." ~Tupac Shakur


Astrological Happenings...
©2007-2008 Starcana.com
We start this month of July with the Sun in tender Cancer, and New Moon in Cancer on July 2. This is very active energy, and especially for getting things taken care of, and chasing the success that we are looking for, be it personal or professional. Mars moves into serious Virgo on the July 1, and he will tame any excess energy, to create smart behavior, to help us pre-plan and organize our next move toward goals. This require slow, but steady effort. In regards to our relationships, you will find that this double Cancer will energize many sensitivities and vulnerabilities at this time, where words should be carefully chosen, especially when Mercury squares independent Uranus on July 5, and have certain individuals feeling challenged by certain individuals or circumstances. (Remember, Uranus went retrograde last month, and behavior can be quite quirky at this time). Never fear though, as we will have a chance to 'kiss and make-up' on July 6 as Mercury trines dreamy Neptune. On July 10, Mercury moves into protective Cancer, while Mercury opposes transforming Pluto. This can affect certain individuals on either a personal or professional level, to feel an aura of challenges and competition with those surrounding. Be sure to temper any entitled tantrums during this time, and use clear communication to get our point across - otherwise, someone will be jumping to conclusions, and possibly giving someone a reason to withdrawal (This someone could also be you). On July 12, Venus dances her way into dramatic Leo, and we will REALLY want to splurge and do a little more for ourselves. Just watch the cash flow during this time as we'll want to look for ways to make ourselves FEEL good with nice things, rather than resolving issues on a deeper inner level. Thanks to the Full Moon in Capricorn on July 18, you'll be able to distinguish a good buy from the 'not so good' buy. (Like choosing a new appliance versus expensive jewelry.) Mercury opposes Jupiter the very next day, we may not care about being practical, and just doing whatever our little heart desires. On July 22, our Sun moves into happy Leo, and we will be ready to party and 'get back out there' again. Especially as Mercury trines Uranus, giving us a lot more optimism and hope, to figure out a way to heal the world! Make some special wishes during this time, and then write your plan of action down during July 26, and Mercury slides into 'make it happen' Leo, and providing us with the confidence and courage to overcome any obstacle in our way, while Mars trines magical Jupiter later in the day, creating heroic attitudes to tackle any problem that we may be experiencing, and finding a solution that works for everyone involved.

Tarot Insight...


This month's tarot message shares 'what we all need to know' about this month, and insight comes from the Queen of Swords, as we should again use clear (but gentle) words during this highly emotional month - as to leave no room for any miscommunications or misunderstandings. Some of the planets will have some us reacting too quickly, and possibly reaching for space and distance. Use your creativity to spark new ideas and plant seeds for growth, for both in your personal life, and in your professional life.





Happy Birthday Cancer...


Born June 21 - July 22.... Cancer is the sign of the Crab. The Crab is sensitive, protective, and seeks security. Cancer is a feminine water sign as well as cardinal. A Cancer is a very strong person who will make their move in life based on their emotions. Click

HERE

for more personally-written zodiac details about the gentle and loving Cancer.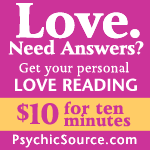 July is ruled by the Moon, which represents Mother, memories, refection, nurturing, etc. I thought this was something nice to share.



After 21 years of marriage, my wife wanted me to take another woman out to dinner and a movie. She said, "I love you, but I know this other woman loves you and would love to spend some time with you." The other woman that my wife wanted me to visit was my MOTHER, who has been a widow for 19 years. The demands of my work and my two children had made it possible to visit her only occasionally. That night I called to invite her to go out for dinner and a movie.
"What's wrong, are you well?" she asked. My mother is the type of woman who suspects that a late night call or a surprise invitation is a sign of bad news.
"I thought that it would be pleasant to spend some time with you," I responded.  "Just the two of us." She thought about it for a moment, and then said, "I would like that very much."

That Friday after work, as I drove over to pick her up I was a bit nervous.  When I arrived at her house, I noticed that she, too, seemed to be nervous about our date. She waited in the door with her coat on.  She had curled her hair and was wearing the dress that she had worn to celebrate her last wedding anniversary. She smiled from a face that was as radiant as an angel's.  "I told my friends that I was going to go out with my son, and they were impressed," she said, as she got into the car.  "They can't wait to hear about our meeting." 
We went to a restaurant that, although not elegant, was very nice and cozy.  My mother took my arm as if she were the First Lady. After we sat down, I had to read the menu.  Her eyes could only read large print.  Half way through the entries, I lifted my eyes and saw Mom sitting there staring at me.  A nostalgic smile was on her lips.
"It was I who used to have to read the menu when you were small," she said.
"Then it's time that you relax and let me return the favor," I responded. During the dinner, we had an agreeable conversation, nothing extraordinary but catching up on recent events of each other's life. We talked so much that we missed the movie. As we arrived at her house later, she said, "I'll go out with you again, but only if you let me invite you." I agreed.

"How was your dinner date?" asked my wife when I got home. "Very nice.  Much more so than I could have imagined," I answered. A few days later, my mother died of a massive heart attack.  It happened so suddenly that I didn't have a chance to do anything for her. Some time later, I received an envelope with a copy of a restaurant receipt from the same place mother and I had dined. An attached note said: "I paid this bill in advance.  I wasn't sure that I could be there; but nevertheless, I paid for two plates - one for you and the other for your wife.  You will never know what that night meant for me.  I love you, son."
At that moment, I understood the importance of saying in time: "I LOVE YOU" and to give our loved ones the time that they deserve.
Nothing in life is more important than your family.  Give them the time they deserve, because these things cannot be put off till "some other time".


Somebody said it takes about six weeks to get back to normal after you've had a baby... somebody doesn't know that once you're a mother, "normal" is history.


Somebody said you learn how to be a mother by instinct... somebody never took a three-year-old shopping.
Somebody said being a mother is boring..  somebody never rode in a car driven by a teenager with a driver's permit.


Somebody said if you're a "good" mother, your child will "turn out good"... somebody thinks a child comes with directions and a guarantee.


Somebody said "good" mothers never raise their voices.. somebody never came out the back door just in time to see her child hit a golf ball through the neighbor's kitchen window.


Somebody said you don't need an education to be a mother... somebody never helped a fourth grader with his math.
Somebody said you can't love the second child as much as you love the first... somebody doesn't have two children.
Somebody said a mother can find all the answers to her child-rearing questions in the books... somebody never had a child stuff beans up his nose or in his ears.
Somebody said the hardest part of being a mother is labor and delivery... somebody never watched her "baby" get on the bus for the first day of kindergarten or on a plane headed for military "boot camp."
Somebody said a mother can do her job with her eyes closed and one hand tied behind her back... somebody never organized seven giggling Brownies to sell cookies.
Somebody said a mother can stop worrying after her child gets married... somebody doesn't know that marriage adds a new son or daughter-in-law to a mother's heartstrings.
Somebody said a mother's job is done when her last child leaves home.. somebody never had grandchildren.


Somebody said your mother knows you love her, so you don't need to tell her... somebody isn't a mother.


This isn't just about being a mother, it's about appreciating the people in your life while you have them....no matter who they are.

Enjoy your summer.
Suzi